Why Rent From RV Rentals San Diego…
Your satisfaction is our goal and RV Rentals San Diego wants you to have an enjoyable vacation. With over 20 years of experience, you can count on us to provide the best service possible.
Our Customers Say It Best!
We encourage our guests reviews because we love to help each and every guest enjoy a wonderful RV vacation in San Diego. The comments they provide are genuine and unedited by our company – so you know you can believe them. We'll ask you to complete the same five question survey following your rental.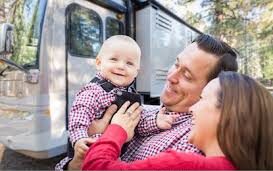 Accredited A+ Rated Better Business Bureau Member
As a long time member of the San Diego Better Business Bureau in good standing, we take our customer satisfaction to a higher level. RV Rentals San Diego has attained the coveted A+ rating over 15 years.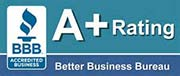 USE EXTREME CAUTION! Before considering any other RV rental company, CLICK HERE to confirm they are an established current member in good standing – preferably with an "A" or "A+" rating – with the San Diego Better Business Bureau.
WHY? Because there are no City, State or Federal regulations – or special business licensing – required to rent RV's. An unscrupulous RV rental owner/operator can cost you hundreds, or even thousands, of dollars in lost deposits, rv rental payments, insurance deductables and overcharging for repairs.

California Parks Department Authorized Concessionaire
The State of California has inspected, reviewed and approved our company as one of a very select few to be fully authorized to provide RV rental deliveries within California State Campgrounds located in San Diego County. Our New RV Rental Campsite Delivery Program offers you the ultimate RV experience. We will deliver – and hook-up – your travel trailer at your San Diego campsite prior to your arrival and will also pick-up your camper at the end of your stay for a one-time small fee. If you book with an unauthorized RV rental company, your camper can be cited and/or towed!
What You See Is What You Get
We show you photos of the actual make and model RV you will be renting. We encourage you to set up an appointment to view your rental coach before deciding. RV Rentals San Diego does not use "bait-and switch" tactics like many other RV rental companies.

Click here for a free gorving.com videos! We are an authorized member in good standing with the largest industry-sponsored non-profit organization dedicated to the advancement and enjoyment of RV'ing. We are a family company dedicated to the fundamental principals of family – time to refresh your spirit, time with our children and time with our spouses. We support the very basic attributes that an RV vacation can provide and love to pass them along to our valued guests.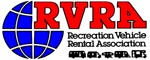 The Recreational Vehicle Rental Association
is our industry's one and only dedicated group of top quality RV rental dealers. If the company you are considering is not an RVRA approved member, there may be reasons why! Never book an RV from a company that is not an RVRA member!